Harlequin Daily Vinyl Dance Floor Cleaner - 1 litre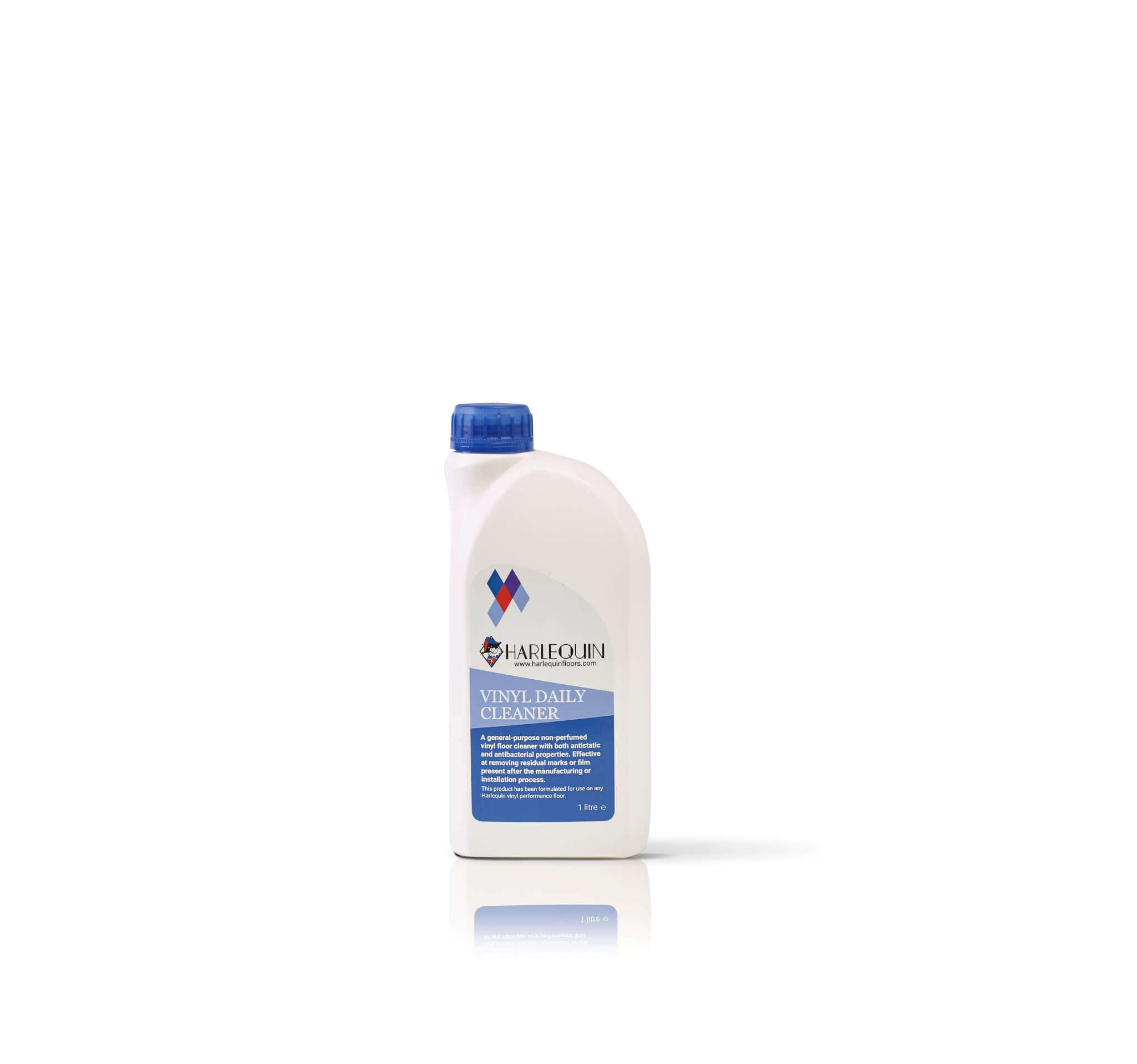 A general-purpose non-perfumed vinyl floor cleaner with both antistatic and antibacterial properties which is effective at removing residual marks or film present after the manufacturing or installation process.
Harlequin Vinyl Dance Floor Cleaner contains the biocide Benzalkonium Chloride which provides antibacterial properties and has been proven to be effective against most bacteria and viruses, including novel human coronavirus SARS-CoV-2.
Daily use of Harlequin Vinyl Daily Cleaner is a good practice and will maintain the optimum performance of your Harlequin performance floor while keeping it hygienically clean, reducing the likelihood of any harmful germs, bacteria or virus accumulating on the surface of the floor. More frequent use is acceptable if required.
---
---
DIRECTIONS FOR USE
Harlequin Vinyl Daily Cleaner should be used as the routine general cleaner, frequency of use will depend on the level of soiling.
Prior to cleaning, sweep or vacuum the vinyl to remove any loose dirt and dust
For general use, dilute the Harlequin Vinyl Daily Cleaner in the ratio of 1:50; 100ml in 5 litres of water
For a deeper clean, every four to six weeks, dilute the Harlequin Vinyl Daily
Cleaner in the ratio of 1:25; 200ml in 5 litres of water
The diluted solution can be mopped on and then scrubbed using a "doodlebug/octopus" tool, or used through a scrubbing machine
Rinse with clean water and allow to thoroughly dry
Place order by phone