Large freestanding portable ballet barre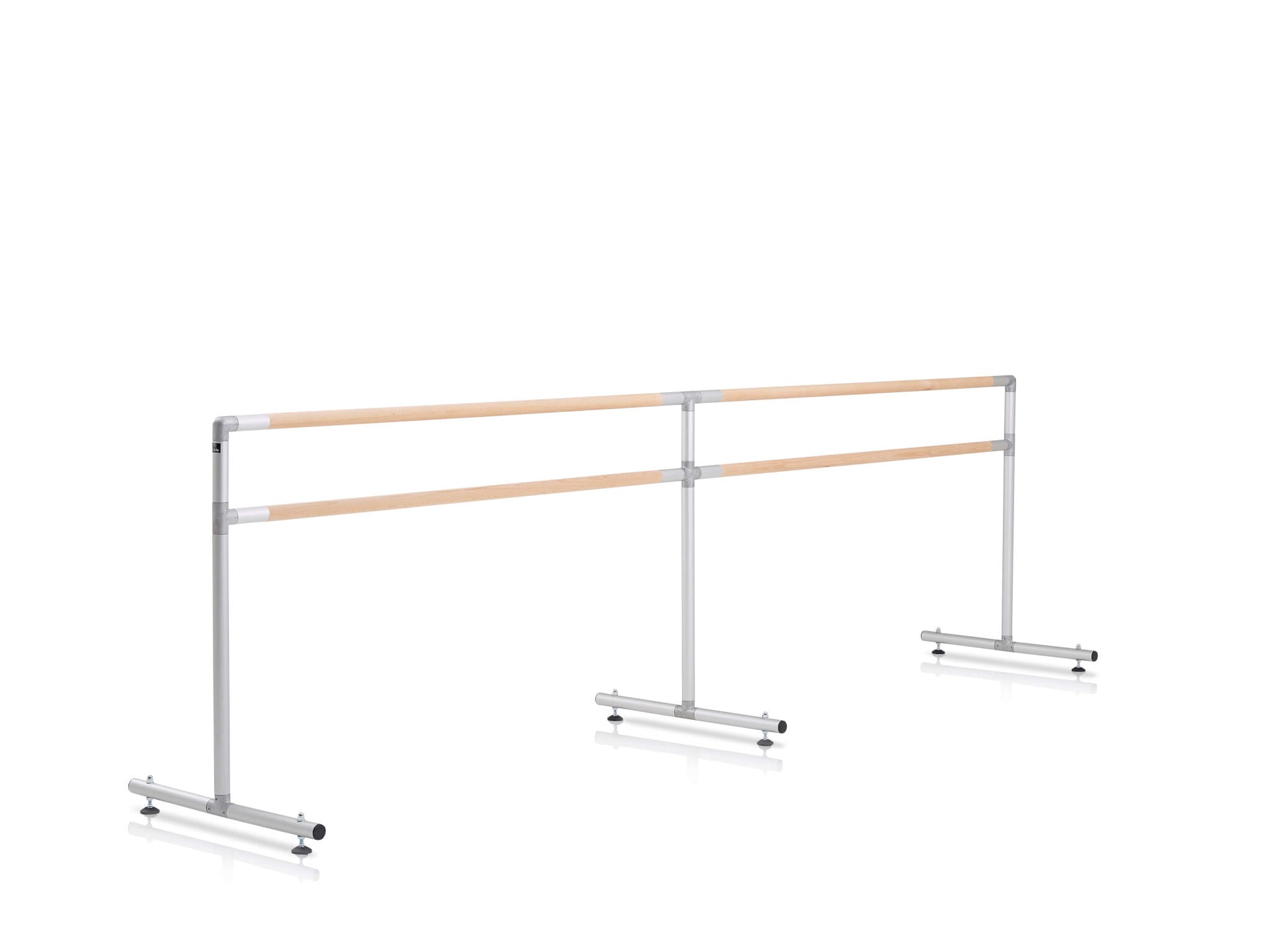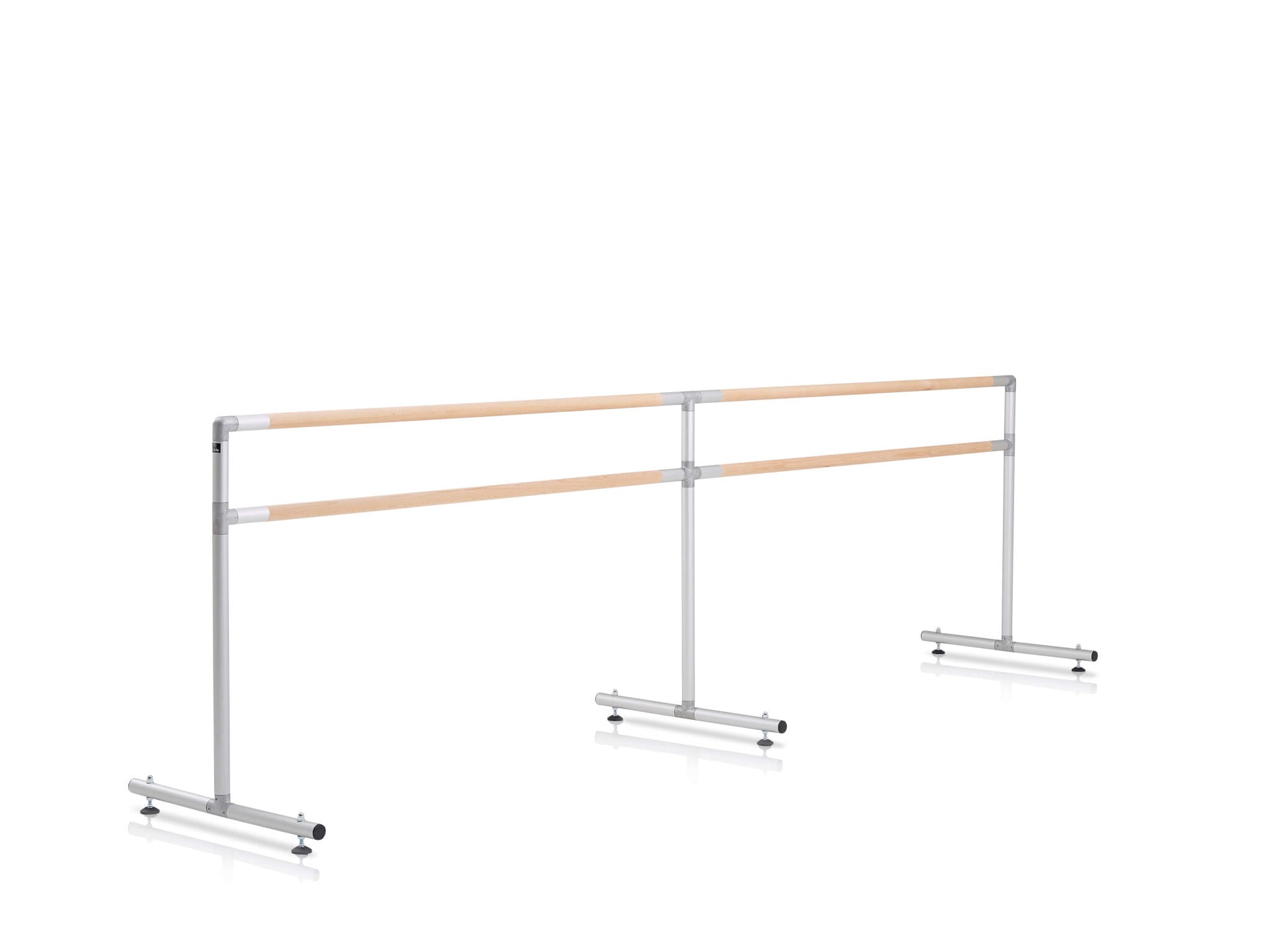 Harlequin's studio quality, large freestanding portable ballet barre is lightweight yet very stable. The frame is constructed from anodised aluminium with a smooth silver finish and the barres are made from high quality beech.
---
---
Approximate weight – 20kg
Overall length – 360cm
Height from floor to top of lower barre – 82cm
Height from floor to upper barre – 105cm
Barre diameter – 4cm
Total foot depth – 73cm
Adjustable feet for stability on an uneven floor
Can be set-up in various configurations using extra components i.e. continuous line, L shape etc.
What size barre would you recommend for home use?
If it is just for 1 person to use, you would only need 1 x 1.5m barre. If it is a Freestanding Ballet Barre you require, the small is meant for 1 person.
Are the Freestanding Ballet Barres suitable to take apart regularly?
No, they are not meant to be portable or taken down after every use as this will weaken the screw holes and you could lose the small grub screws. It is okay for occasional use of taking down, if you do take it down, you don't need to unscrew it all the way. This will help minimise the loss of screws.
What is your delivery service?
If you place your order during working hours, your item(s) are in stock and your payment has been confirmed approximate* delivery times are:
Delivery to metro areas of the Eastern seaboard, 1-3 business days. South Australia, 2-4 business days. Perth, 5-7 business days. Northern Territory or northern Western Australia, 5+ business days and up to 10-12 business days. Tasmania, 3-7 business days.
Express delivery is available – please contact us for further details.
*These are approximate times only as Harlequin Floors rely on freight companies for delivery of items. As Harlequin are relying on an external provider, once items are with a courier Harlequin are unable to control delays due to circumstances outside of Harlequin's control and take no responsibility of courier delays.
Place order by phone