Ballet barre end bracket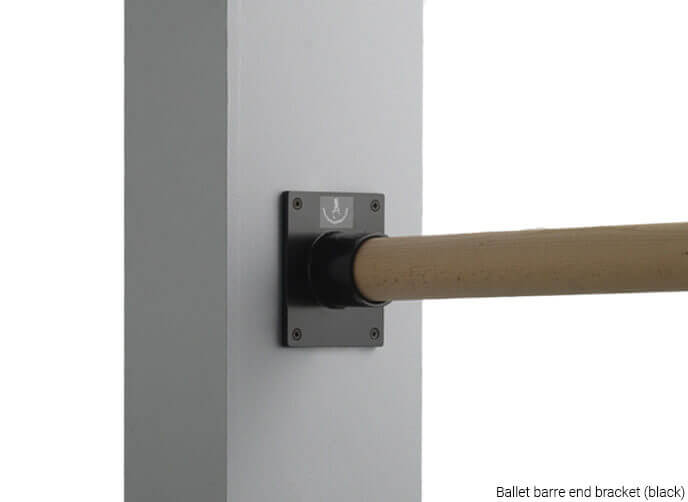 Harlequin's ballet barre end bracket is specifically used for fixing the end of a Harlequin pine or beech ballet barre to an adjacent wall and is supplied with screws and plugs. PLEASE NOTE: the wooden barre shown in the pictures are sold separately.
---
---
Constructed from powder-coated steel.
Additional colours are made to order – contact us for further information.
What is your delivery service?
If you place your order during working hours, your item(s) are in stock and your payment has been confirmed approximate* delivery times are:
Delivery to metro areas of the Eastern seaboard, 1-3 business days. South Australia, 2-4 business days. Perth, 5-7 business days. Northern Territory or northern Western Australia, 5+ business days and up to 10-12 business days. Tasmania, 3-7 business days.
Express delivery is available – please contact us for further details.
*These are approximate times only as Harlequin Floors rely on freight companies for delivery of items. As Harlequin are relying on an external provider, once items are with a courier Harlequin are unable to control delays due to circumstances outside of Harlequin's control and take no responsibility of courier delays.
Place order by phone